Structural Integration Bodywork
Functional Bodywork integrates BodyTalk with massage. With the BodyTalk session, we are able to address the root cause of symptoms. With massage we can help alleviate pain in muscles and joints and promote relaxation.
Maina uses a blend of Swedish deep tissue massage, crania-sacral, lymphatic drainage, Thai stretching, and energy balancing techniques.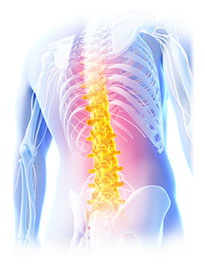 A variety of healing tools for optimal mind + body healing will be used depending on what's best for the individual.
Your Functional Bodywork Session
When you book your session you'll have the opportunity to discuss your treatment goals with Maina. A session takes place on a massage table, with background music, and a lavender eye pillow for you to feel completely relaxed.
During your session, Maina will integrate energy healing therapy with structural integration therapy.
Prices:
$150 for 1 hour session
$200 for 1 hour 90 min session
$250 for 2 hour session
Payment Policy
Pre-Payment for session is required to book appointment time with non-refundable 24hr cancellation policy that is enforced.
You can confirm pre-payment via
Additional service fee:
$30 for Broward County
$50 for Palm Beach County
Packages available upon request.