Maina integrates her lifelong passion for body movement and extensive training of the human anatomy and spirituality to cultivate awareness and enhance consciousness of the inter-connectedness of the body, mind, and spirit. Maina has immersed herself in South Florida's Yoga and Holistic communities introducing and spreading BodyTalk consciousness.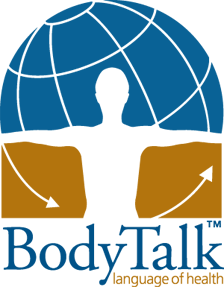 Courses Taken
Breakthrough I and II with Esther Veltheim
Mindscape with Kris Attard
The Souls Journey exploring the Mind and 3 Brains with Dr. John Veltheim
Body Ecology with Dr. Laura Stuve
San Baio with Dr. Nancy Werner and Janet Galipo
Structural Integration with Lynn Teachworth
PaRama Unit 1 Practical with Dr. Nancy Werner and Janet Galipo
BodyTalk Fundamentals
Advanced BodyTalk Modules 3 – 9
Maina is fluent in English, Portuguese and Spanish and her private practice includes sessions of BodyTalk, Integrative Therapeutic Bodywork, and other energy medicine modalities. She incorporates various styles and methods that she has picked up throughout her time spent in Miami, New York City, Rio de Janeiro, São Luís and Brasília.

Maina continually supports Janet Galipo, Advanced Senior BodyTalk Instructor, in developing and spreading the BodyTalk system in Brazil since 2003. She is also an active board member and ambassador of Be Healthy, Inc. non-profit organization that provides low-income communities with free or low cost BodyTalk healthcare and education.